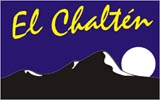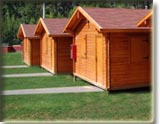 The River Torío is still forming the incredible Vegacervera Gorge, sculpting the limestone in an endless series of caves, galleries and underground waterfalls. Its Woods of oak, beech, birch, ash, willow, poplar and an endless range of lesser vegetation and the flowering of its fields, make this place the perfect scene for programmes of adventure and nature tourism.
Here is where you'll find the "El Chaltén" hostel, an ideal base for adventure sports and a perfect place for active tourism.
Vegacervera is in the north of the province of León, in the heart of the Montaña Central, 158 km from Oviedo, 370 km from Marid and 34 km from León. Set amid impressive geological formations, Vegacervera and the whole area perfectly sum up the nature of the mountains and life there in general, that is living rock, woods, pastures, rivers and people who have learnt how to look after a privileged landscape and preserve it for us. It has been declared a Biosphere Reserve by UNESCO and a Protected Natural Area by the Regional Government of Castile and León.